Peace Ambassadors are a diverse network of peace leaders drawn from all walks of life,
representing many races, religions, nationalities, and cultures. This body of people commits to
promoting cooperation beyond boundaries of religion, race, ethnicity, and nationality.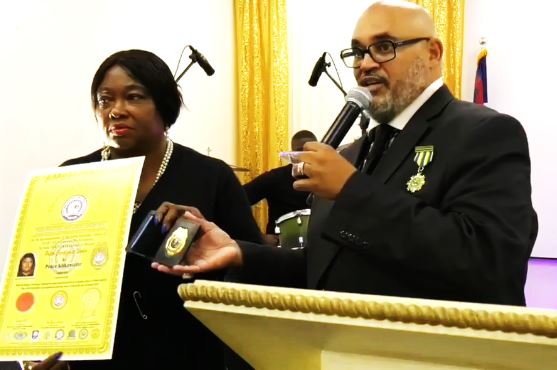 BISHOP DR. CHERYL AULT-BARKER RECEIVING HER CERTIFICATE AND BADGE AS A PEACE AMBASSADOR
WITH THE UNITED NATIONS.